CBI News & Announcements
#ဥရောပသမဂ္ဂသည် မြန်မာနိုင်ငံအတွင်းမှာ ဒီမိုကရေစီ၊ ငြိမ်းချမ်းရေး၊ တရားဥပဒေစိုးမိုးရေးနဲ့ လူ့အခွင့်အရေး တိုးတက်မှုတို့ကို စွမ်းစွမ်းတမံဆောင်ရွက်လျက်ရှိတဲ့သူများကို ချီးမြှင့်မယ့် ၂၀၂၀ခုနှစ်ရဲ့ ရှုးမန်းဆုများအတွက် အဆိုပြုလွှာများကို ဖိတ်ခေါ်နေပါတယ်။
အကယ်၍ သင်ဟာ လူ့အဖွဲ့အစည်းတွေထဲမှာ ပြောင်းလဲမှုတွေကို လုပ်ဆောင်နေတဲ့ သူတစ်ဦးတစ်ယောက်ကို သိရင်တော့ သူ/သူမကို ရှုးမန်းဆုအတွက် ဒီနေ့ပဲ အဆိုပြုထောက်ခံလိုက်ပါ။
အသေးစိတ်အချက်အလက်နဲ့ အဆိုပြုလွှာတို့ကို https://bit.ly/382bBWG မှာ ဝင်ရောက်ကြည့်ရှုနိုင်ပါတယ်။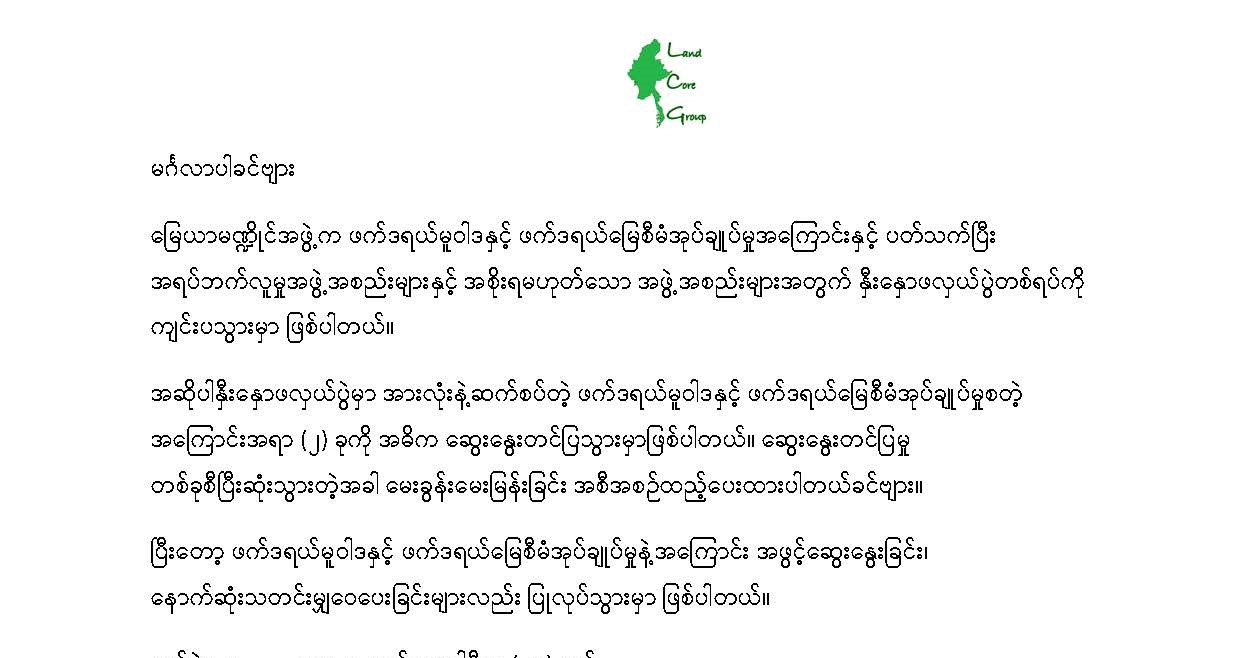 LCG will conduct a seminar on Federal Land Governance on January 24, 2020 (9:00 AM- 12:30 PM) at Excel Crystal Jade Restaurant. It will be open seminar and able to join without registration. Kindly see the attached document for details.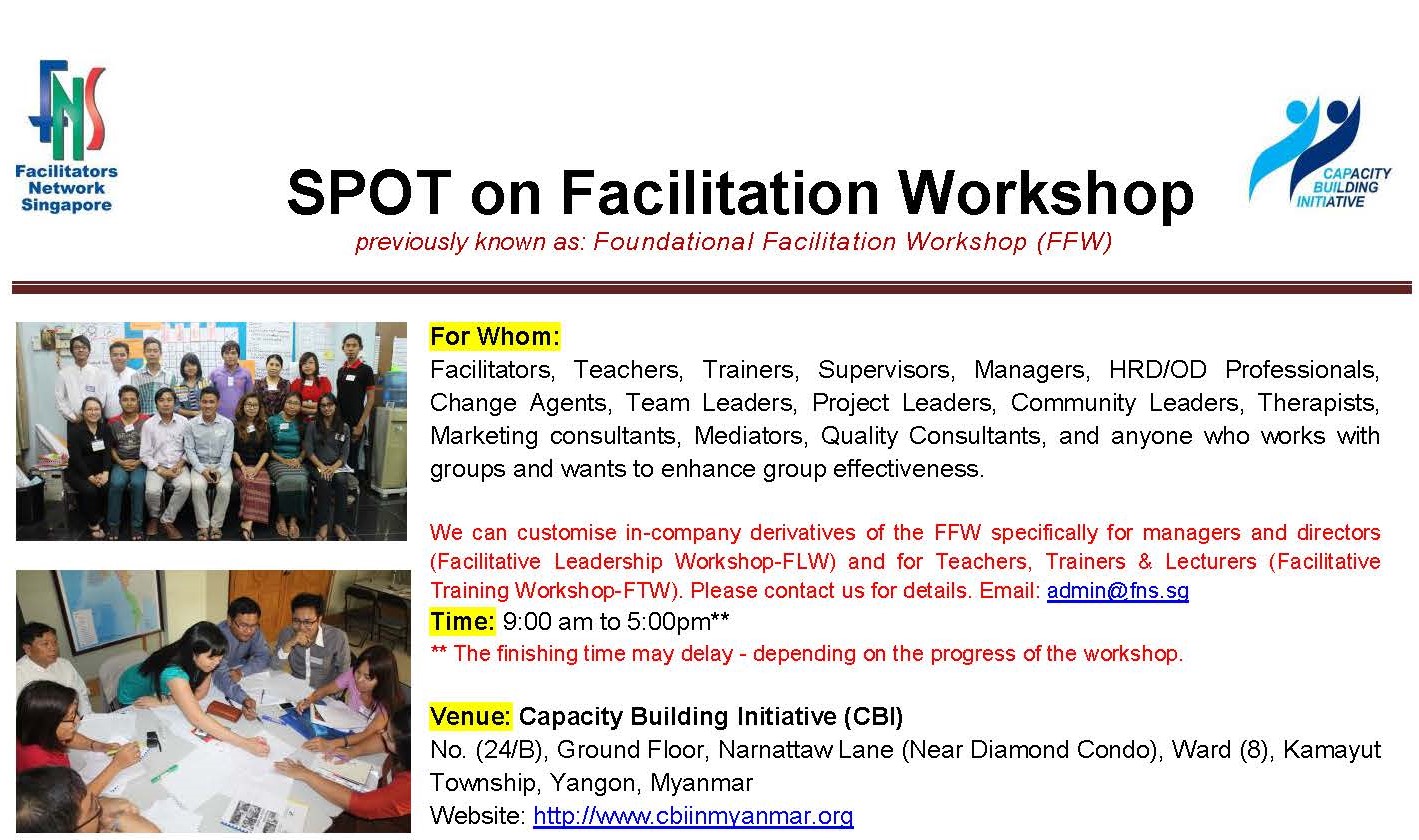 HERE COMES THE SPOT WORKSHOP FOR 2020

Duration: 2020, February 19 - 21 (3 Days Workshop)
Early Bird Rate: 200,000 Kyat (Early Bird Deadline: January 27, 2020)

Standard Rate: 250,000 Kyat (Application Deadline: February 5, 2020)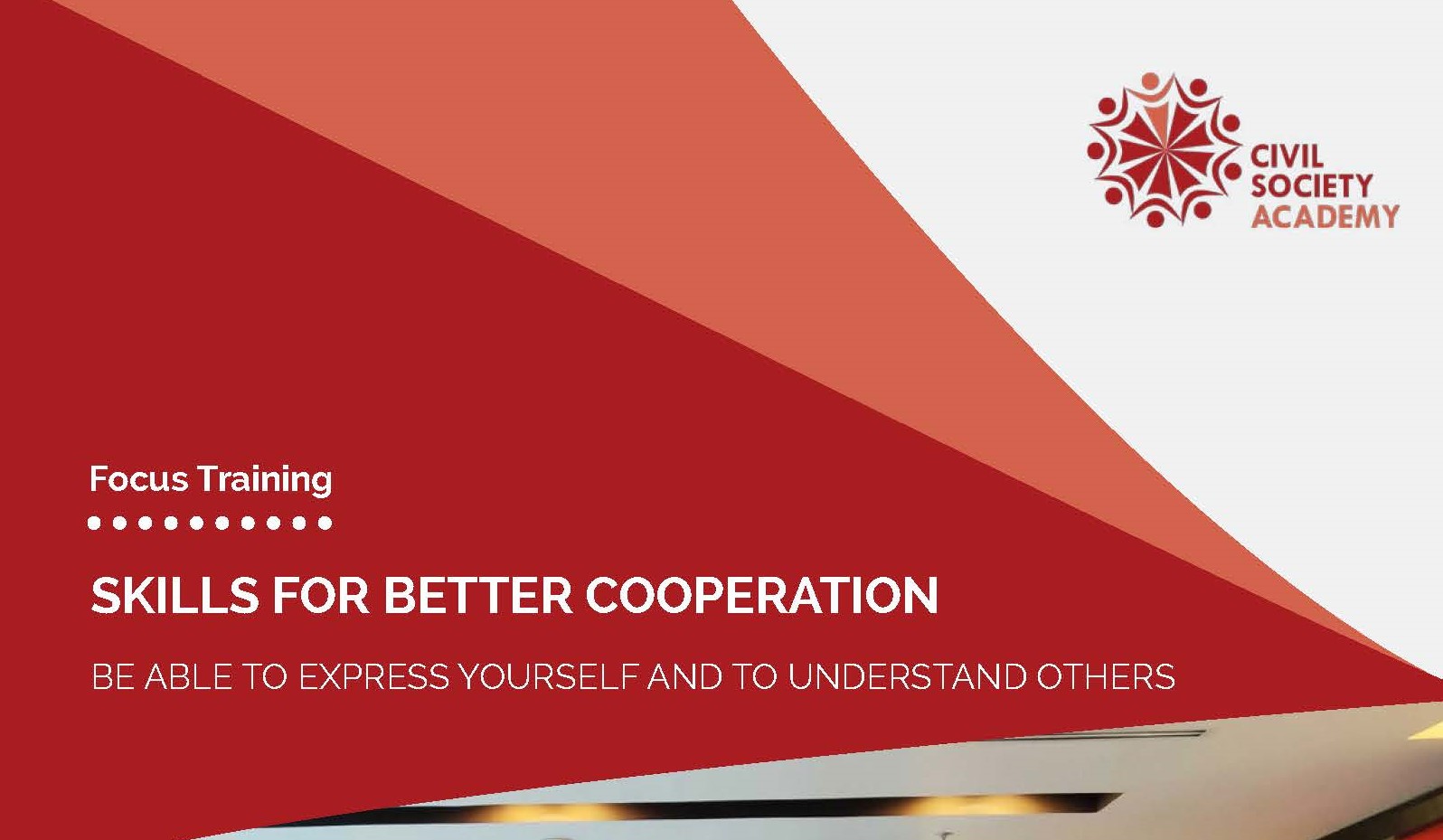 We would like to share Skills for Better Cooperation which will be held in Bangkok. This training will be organized by Civil Society Academy (CSA) from January 21 to 24, 2020. Please see the attached file for detailed information.

Training Date: 21-24, January, 2020
Location: Bangkok
Training Fees: 450 EUR for International NGOs and 250 EUR for Local NGOs.
Fees cover meal and training materials and it is not included travel expenses and accommodation.
Participants can get 10% discount if they register for 2 persons more from same organization.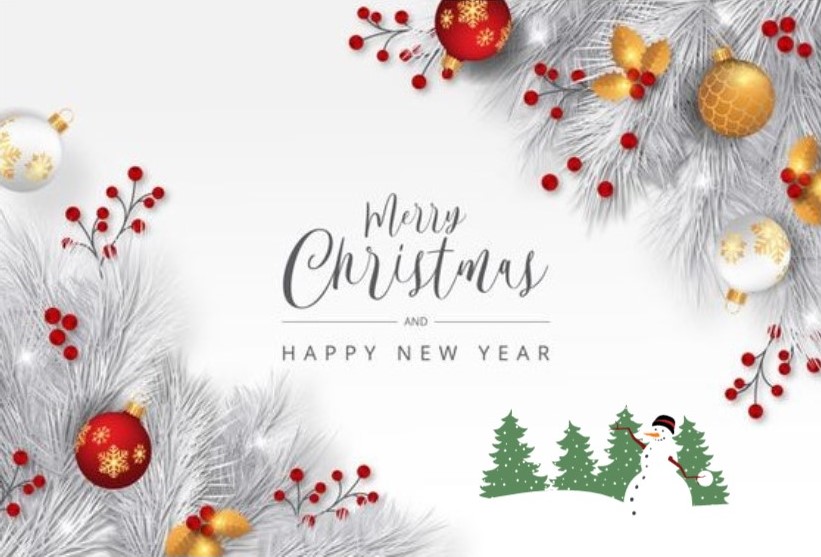 Dear Colleagues,
CBI office will close for Christmas and New Year Holidays from 25th of December, 2019 to 1st of January, 2020.
We wish you a fabulous Christmas & a Success New Year.
With best wishes,
CBI Team
Contact Us
No. (24-B), Ground Floor,(Near Diamond Condo)
Nar Nat Taw Lane,
No (8) Ward,
Kamayut Township, Yangon, Myanmar
Phone:+95 9 45000 3042